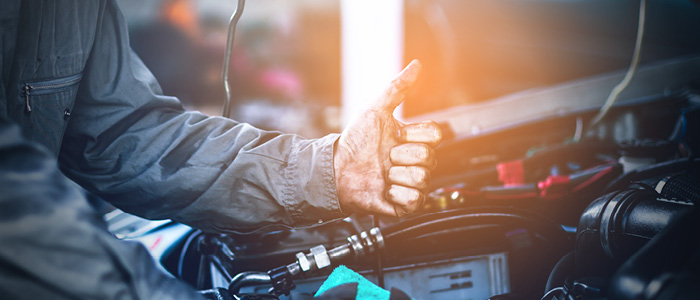 Exclusive

Each new Hyundai and select Pre-Owned vehicles from Hyundai of Cool Springs is backed by a complimentary, Exclusive Lifetime Limited Powertrain Warranty. That's dependability you can count on.
A SNAPSHOT OF COVERAGE SAVINGS
TRANSFER CASE
REPLACEMENT
Details and Coverage of Warranty
Engine repair, transmission repair and drivetrain repair can get costly, up to $3,000 or more. If your vehicle breaks down anywhere in the US, as far as Hawaii, or right here in Franklin, TN with Hyundai of Cool Springs's Exclusive Lifetime Limited Powertrain Warranty, you don't have to worry about the cost of unexpected auto repairs. We'll even cover you all the way up in Canada.

Engine
Cylinder block & head and all internal parts
Pistons
Connecting rods
Crankshaft
Intake Manifold
Timing gears and gaskets
Timing chain/belt and cover
Flywheel
Valve covers
Oil pan
Oil pump
Turbocharger housing and all internal parts
Supercharger housing and all internal parts
Water pump
Seals and gaskets

Transmission & Transaxle
Case and all internal parts
Planetary Gear Set
Valve body
Torque converter
Clutch cover
Transfer Case and all internal parts
Seals and gaskets

Drive Systems
Front Wheel Drive System
Final drive housing and all internal parts
Limited slip differential
Axle shafts
Drive shaft
Constant velocity joints
Seals and gaskets
Rear Wheel Drive System
Axle housing and all internal parts
Ring & Pinion
Limited Slip Differential
Propeller shaft
U-joints
Axle shaft
Drive shaft
Seals and gaskets
The Limited Lifetime Warranty covers all items designated by the manufacturer as "powertrain" components in the manufacturer's original warranty documents.Above are examples of Powertrain components, coverage varies based on manufacturer.

Frequently Asked Questions
Which vehicles come with Lifetime Warranty?
The warranty applies to all vehicles that qualify for the dealership's Limited Lifetime Powertrain Warranty that are new or have passed our Lifetime Warranty certification program and a CarFax or similar inspection.
How long is the Limited Lifetime Powertrain Warranty really good for?
The Limited Lifetime Powertrain Warranty is valid for as long as you own the vehicle - for an unlimited time, unlimited miles.
Can I get a Limited Lifetime Powertrain Warranty at another dealer in the area?
No. Our dealership has been chosen as the select dealership in the area to offer this Limited Lifetime Powertrain Warranty.
How much will it cost?
Zero. We're trying to build "customers for life", so the Limited Lifetime Powertrain Warranty comes standard at no charge to you.
Is there any extra maintenance required to maintain the warranty?
No. You must simply follow the manufacturer's REQUIRED maintenance schedule as referred to in the owner's manual.
Where am I covered by the Limited Lifetime Powertrain Warranty?
The Limited Lifetime Powertrain Warranty is good anywhere in the USA or Canada.
Do I have to have all of my service completed at your dealership?
No. Our award winning service department will certainly exceed your expectations, but you are not required to come here. To keep the warranty in force, you must perform all of the manufacturer's REQUIRED maintenance and keep the records. It's that easy! (Please remember, if you have your service performed here, we will maintain all of those records for you.)
What's the "catch"?
There are no catches, hidden fees, or gimmicks. Our dealership provides this product as an added value to our customers for doing business with us. The only "catch"? You have to buy your vehicle here!
Limitations of coverage – The information listed above is intended only to provide an outline of the limited warranty coverage. For exact coverage, exclusion and limitations, please review the Lifetime Limited Warranty document.
© 2017-2022 Total Warranty Services.
MAINTENANCE REQUIREMENTS - In order to keep your Lifetime Limited Powertrain Warranty valid, you must adhere to the following maintenance procedures. You are responsible for making sure the oil warning light gauge and the temperature warning light gauge are functioning before driving the vehicle. Your vehicle must receive all scheduled maintenance as recommended by the manufacturer's Owner's Manual You must keep copies of all maintenance and repair orders. Copies must indicate; customer name, repair order number, repair order date, Vehicle Identification Number, a description of your vehicle, repair order mileage, and a complete description of services performed. We may require you to furnish us with proof that the specified services have been performed. Failure to show proof that all scheduled maintenance and repairs have been performed may void coverage under this Lifetime Limited Powertrain Warranty.